Cedan's Pre-Varnished Products
Many manufacturers are looking for ways tminimize the amount of finishing work in their workshops. Real wood paneling is already available on the market. Cedan Industries Inc. boasts more than 75 varieties of wood.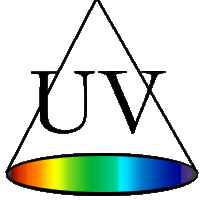 We are proud to contribute to this evolution by offering flexible and pre-varnished banding, with a coating dried by ULTRAVIOLET (UV) rays. The UV ray drying process involves mixing the varnish with a small quantity of a product called a photoinitiator. When this solution is exposed to UV ray, the crossed hardening links appear almost immediately. There are several benefits of UV drying: very little waste, low energy consumption, and a considarable decrease in volatile organic emissions.

Our decision to use the UV technique rather than conventional technique is based on environmental considerations and on the superior quality of the product when applied to the flexible banding. Products treated in this manner does not lose any of its flexibility, it's resistance to fading is greatly improved, and the problem of surface crack is eleminated.

Our products are pre-varnished in popular varieties and sizes, in clear, semi-gloss finish. The finish is heat resistant to scratches than a conventional finish. Pre-glued banding is alsavailable. If you need customized finishes and colours, our experts can develop a covering that will satisfy your requirements, which can be ordered in reasonable minimum quantities.